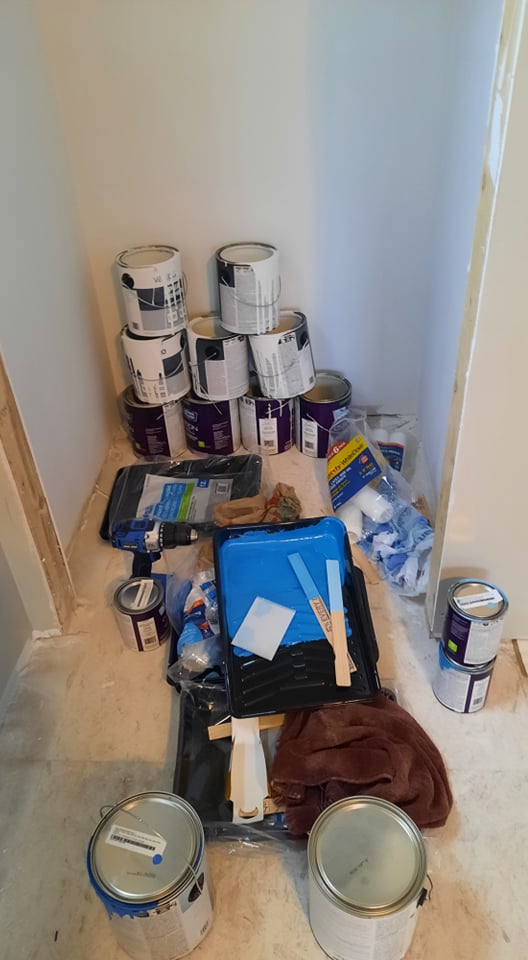 Carpet is going in right now! And we squeezed in all of our painting just in time. It was a couple of late nights, and sore backs, but we did it!
Look how amazing Chloe's wall turned out!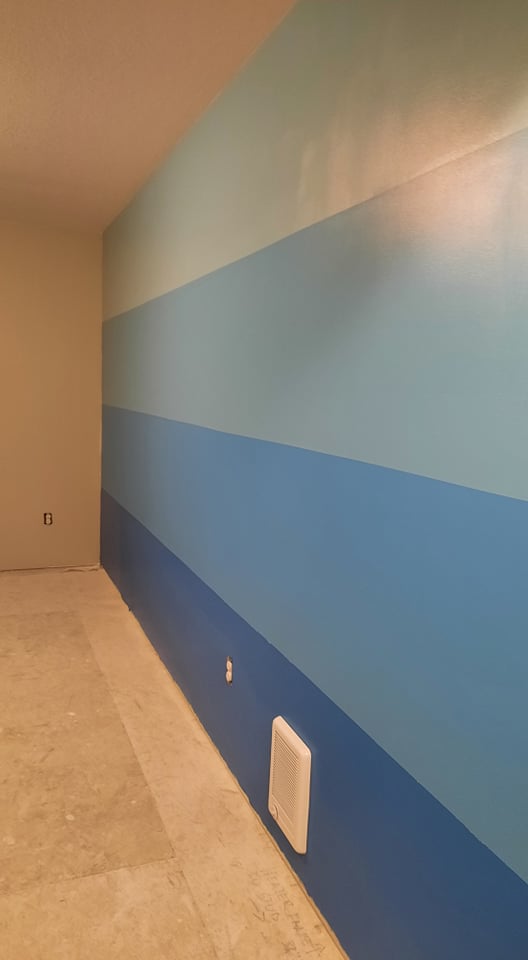 And look at the amazing flooring that Tim put in the new laundry room!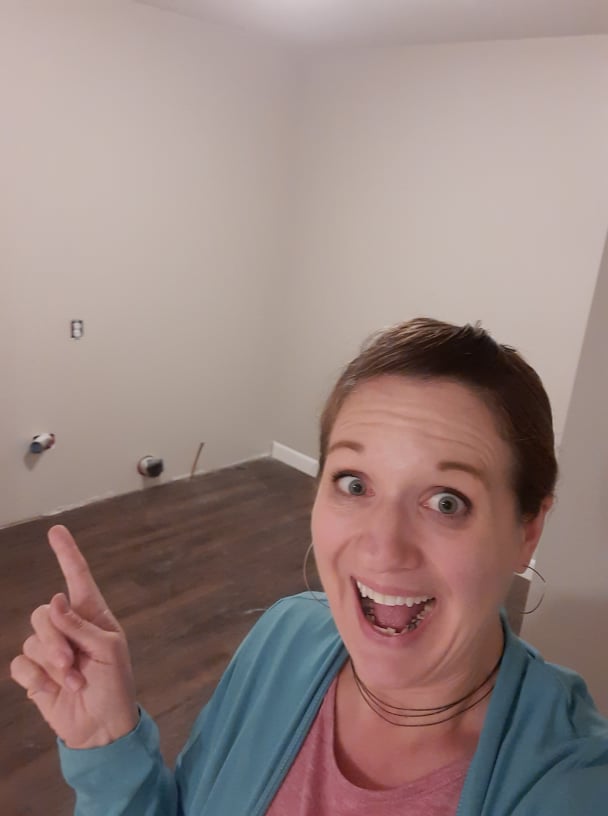 Oh, and yesterday they also came and installed the mini-split units in the bedrooms to control the heat/air conditioning. Oh! AND the electricians were back and put in all the finishing fixtures and outlet covers.
It looks amazing!
(Added: They also picked up the port-a-potty today!)