I haven't posted much about the house or anything for a few days, so this morning I went back and posted a few of the things that happened on the house this past week (scroll down).
It's been hard for me to sit down and write.
This past week our friend Jerry passed away. He was 65 and had been in the hospital for a couple of weeks. He had been sick and his heart was doing funny things, so he was scheduled to get a pacemaker in. He was doing better… and then worse… and then better… and then he passed away. It felt really sudden since the last time I heard he was doing better and they were expecting him home in a couple weeks.
We are close friends with the whole family. Josiah's two best friends, Zeke and Toby, were his grandkids. He was over almost every weekend watching football with Tim and the gang. He helped us with home projects–he put in a new front door and replaced all of our trim on the main floor to white. But more than all the helpful things he did, he was such a integral part of our church. He was on the leadership team with Tim and a greeter at church–he always made each and every kid feel like they were important and loved.
At the funeral on Friday I was overwhelmed with the pictures they had taken. It was amazing.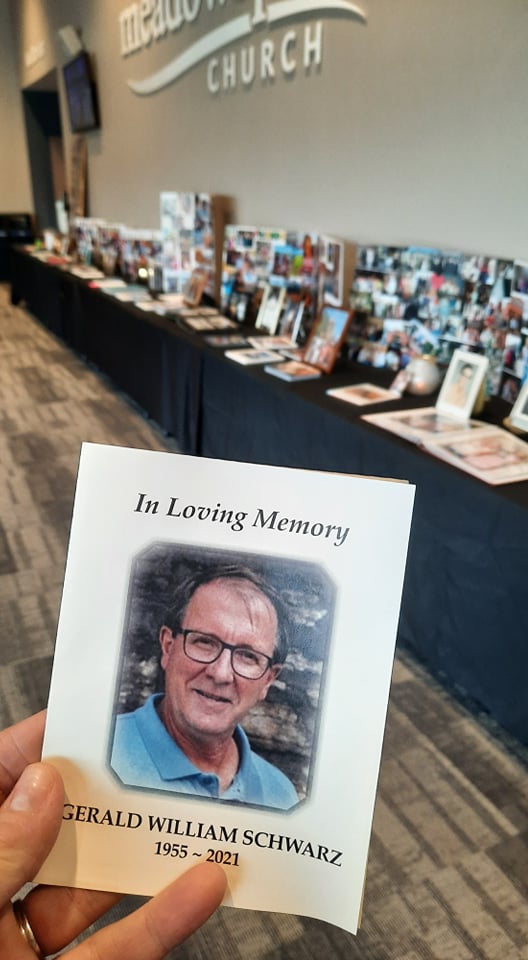 He really lived life to the fullest. We will miss him, and look forward to seeing him again in heaven.